Livio

»

RD

»

Deportes Dominicanos

»

Baseball

»

Biografías Peloteros

Vladimir Guerrero:
Major League Baseball player currently with the Los Angeles Angels of Anaheim. He is widely recognized as one of the best all-around players in the Majors because he regularly hits for power and a high average, steals bases, has a reputation of having one of the strongest outfield arms in baseball. Vlad is also regarded as an excellent bad ball hitter for his successful attempts to hit balls thrown outside of the strike zone.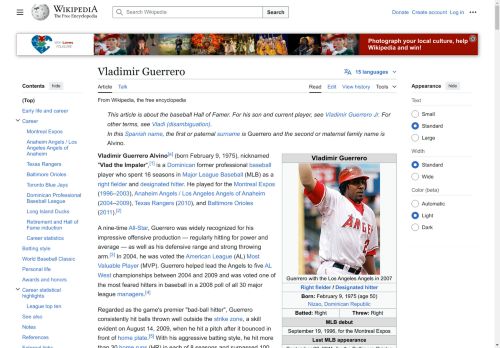 ---